So I know it looks like this blog is abandoned. It really was just hibernating. Many things have happened since the last update including a litter of puppies, some sad losses and some new arrivals so here is a summary of what you have missed!
In July 2011 we lost our 17 year old Ragdoll cat, Merlin (stroke/old age) and September 2011 we lost our beloved Lab Ali (cancer) at age 13 1/2. They just don't live long enough.
In August of 2011 two Ragdoll kittens – Jake and Elwood, joined our family thanks to Merlin's breeder. Elwood sadly developed a rare disease (FIP) and passed away in June, 2012. We didn't know anything about this horrible cat disease until it struck but basically he just stopped eating and wasted away despite every attempt to get nutrition in his body. His breeder graciously gave us a new kitten, Ozzy, who arrived in mid November (and is a terror). I actually have now tried a couple of cat shows with these two gorgeous boys and may show them a bit more as time permits.
Current Labradors are Cori, Zamboni, Jazz, River, Summer and Martini. We also have Pugs Sprout, Sprite and Buster plus Marley (Am Staff) and Archie (generic black dog). Jazz, Summer and Martini all got new titles in various performance events in 2012 including Jazz getting her RAE4 (a very high title in Rally Obedience). We attended the Lab Nationals in October, 2012 in St. Louis and came home with many ribbons.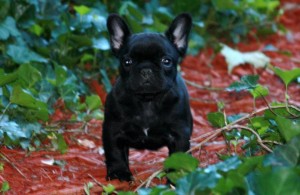 In August of 2012 we acquired a French Bulldog puppy who we have named Ringo. We had both wanted a Frenchie for some time and finally fate presented us with the opportunity to purchase Ringo from a breeder in Ohio. Ringo will be debuted in the show ring in January and got two first places! He is training for a future agility career as well. As you can imagine we definitely keep busy taking care of the pack!
In the barn are our 4 mini donkeys and our horses so there is always plenty of fertilizer available! The donkeys are quite the characters and good for comic relief. They were supposed to be in a live Nativity scene for a local church in December but the blizzard we had the day before sadly made that impossible. Maybe next year…..
Butterscotch and Caramel are our barn kitties who do a great job mousing. Unforunately Butterscotch tore his cruciate ligament in December (rare for cats of course) and needed surgery but is recovering well.
We still have our horses, Nick (Deb's) and Cookie (Kent's). We ended up adopting one of our two foster ponies Sugar as she wasn't going to get adopted and is happy here. She ended up needing surgery this past August for a rare tumor on the root of a tooth. I don't even know how much money we currently owe our vets…… I think I have an invisible sign here that says to animals "if you are going to have something rare, get adopted here".
  The biggest news from the barn is that on May 23rd, 2012 Cookie blessed us with a beautiful filly who we have named Lakota. She is Kent's pride and joy. She is now weaned and doing well. We are considering showing her in halter in 2013.